Hey There Delilah Guitar Tabs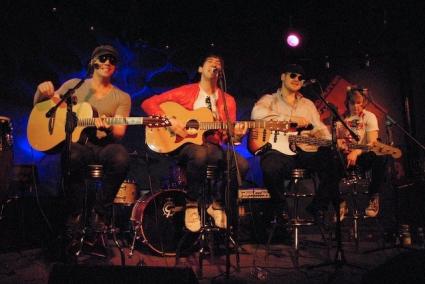 Since the Plain White T's began drawing major attention, many players have been looking for Hey There Delilah guitar tabs. Learn a little about the story behind this song and where you can find a variety of tabs for this catchy tune.
Where to Find Hey There Delilah Guitar Tabs
The first thing you'll notice about Hey There Delilah guitar tabs is that this song is really simple to play. There are five chords used (Dm, F#m, Bm, G and A) and they repeat in a predictable pattern, proving a song doesn't have to be complicated to be really good.
Online Tabs
The following websites offer guitar tabs for Hey There Delilah, and in many cases there is more than one version. Check out:
Hardcopy Tabs
You can also find tab books and sheet music tabs for Delilah. Check out:
Song of the Summer 2007
You literally couldn't have listened to pop radio during the summer of 2007 and not have heard Hey There Delilah by the Plain White T's. The track was part of the 2005 release All That We Needed. The song was actually the third release from the album, and it wasn't an immediate hit. In fact, it took about two years for the song to finally catch on with the public, but this simple ditty finally climbed its way to Billboard's Top 100 in July of 2008. Since then, it has been a staple on pop radio, and it's still a popular download.
As a bit of interesting background, lead singer Tom Higgenson wrote the song for a real young woman after a bout of unrequited love. The lady in question, Delilah DiCrescenzo, already had a boyfriend, but she and Higgenson became friends, and he graciously invited DiCrescenzo to attend the Grammys with him when Delilah was nominated for song of the year.
Getting Those Delilah Tabs Right
Keep in mind that fellow guitar players contribute tablature on the Internet, and this is not quite the same as going out to purchase actual published sheet music. Tablature is always prone to the tabber's personal interpretation of the song. So, try out some of these tabs and listen to the song again to determine which version you think is the closest match.