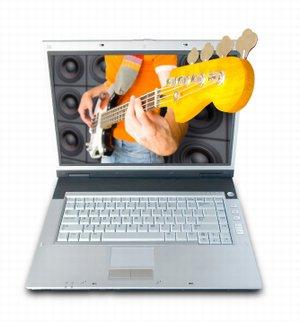 If you're brand new to the guitar, free online lessons can help you get started playing right away. The quality and style of online lessons varies a great deal, so you want to be sure to find the best ones available. Try some of these excellent resources and tips for getting the most out of your lessons.
Where to Find Free Beginner's Guitar Lessons
You can find free guitar lessons for beginners at the following sites. Take time to thoroughly check out each one to decide which style suits you best. Once you're comfortable with a particular format, it will be easier to absorb each lesson at your own pace.
What to Expect From Your Free Lessons
Free online beginners guitar lessons come in all shapes and sizes, varying in both quality and content. The resources listed here are among the best you can find online. All of them have in-depth explanations of the basics, and they can all get you started on your way to playing guitar. However, when utilizing free online lessons, keep in mind the following:
Many expect that a free course won't hold up to the demands of real guitar playing, but there are a lot of great and talented players out there who do free lessons because they love it.
Sometimes free guitar lessons will force you to sit through ads before you can watch the lesson. This is how the teacher gets his or her income, and it's a pretty fair trade-off for the student. Despite this, you should keep an eye out for sites that are covered with ads since they can be more of a scam than a legitimate source of information.
Many sites will make beginner's lessons available for free and then charge a small fee to continue with lessons for higher skill levels. If you enjoyed the free lessons and picked up the techniques easily, consider investing in further instruction from the same site and instructor.
As with anything else, getting free guitar lessons requires you to use a little common sense when weeding out the good resources from the bad ones.
Get Playing Now
With the wealth of resources available on the Internet, there's never been a better time to start learning how to play guitar. Without spending a dime, you can get access to teaching resources that will help you progress as a guitarist faster than you ever thought possible. All it takes is a little hard work and some practice.