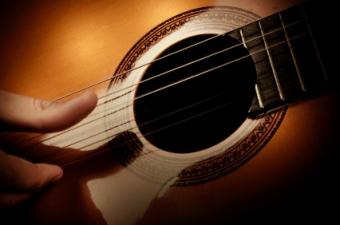 Are you looking for Spanish guitar tabs? Spain was one of the earliest places in the world where the guitar became popular as a solo instrument, and the Spanish guitar style has long been appreciated in guitar circles. Some songs will require a high level of technical proficiency, while others are deceptively simple, yet still beautiful.
Find Spanish Guitar Tabs
Before you settle in with some Spanish tabs, you'll want to take a look at your guitar. While you could certainly play these tabs on any guitar (a steel string acoustic or even an electric guitar), the traditional instrument used in the genre is a nylon string, classical or flamenco guitar. The warm sound of the strings compliments the compositions, and the wider spacing on the neck helps the guitarists execute the techniques necessary to play the songs. If you really want to become a Spanish guitar enthusiast, you'll eventually want to invest in a decent nylon string guitar.
Good Tab Sites for Spanish Guitar
The best thing about Internet tab sites is that the tabs are free of charge. You can try out a variety of songs, see which ones you like and which ones sound good to you.
Books of Spanish Tabs
While books aren't available for free, there are still advantages to buying your tabs in book form. First of all, they are more accurate and more organized. You spend less time searching for good tabs and more time playing and practicing the tabs that you have.
Solo Guitarist Network - Some quality books like The Guitar in Spain, Classical Guitar of Spain, and Treasures of the Spanish Guitar are available for purchase here at Solo Guitar Network.
Amazon Guitar Tabs - Being one of the biggest booksellers on earth, Amazon has an expectedly large collection of books with Spanish guitar tabs. This link will take you to their entire collection.
The Classical Guitarist - Another nice collection of Spanish guitar tabs is listed here at The Classical Guitarist including Spanish Classics for Guitar in Tablature.
Playing Along
Once you get your tabs, either off the Internet or in book form, it's time to get down to business and start working. Begin slowly, take your time, concentrate on your technique and, in due time, you'll be playing like a professional.